Having to understand your students' mental health has become a skill that every teacher must have in order to be able to help the child deal with stress, anxiety, depression and so on.
The 21st century brings new challenges to child safety especially when we think about the digital environment. It's now important to provide a solution for internet safety for school students in order to preserve their Mental health and Emotional Well-being.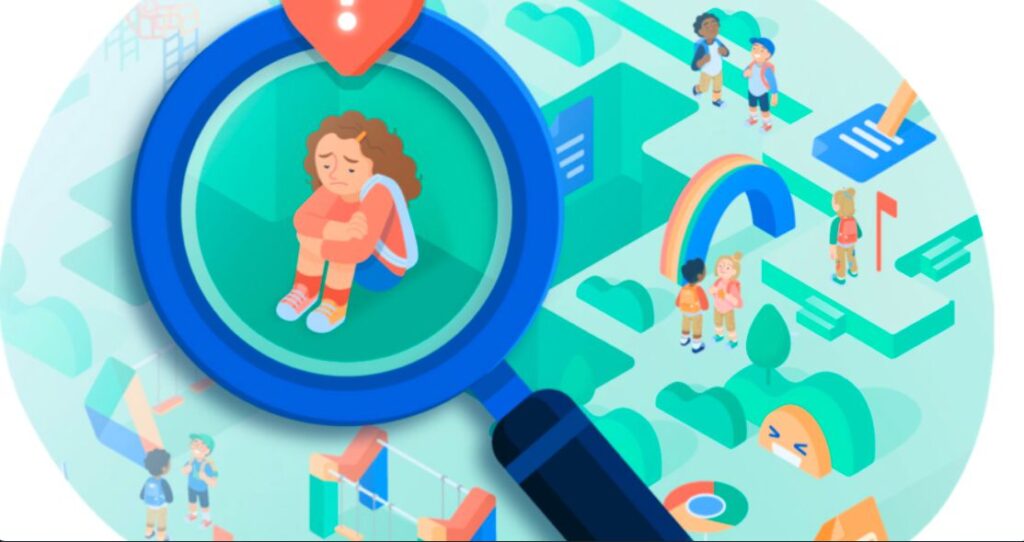 Students of all ages are increasingly spending time online both for education and for personal reasons. Research has shown that the excessive use of digital devices and social media has been linked to mental illnesses.
Even in a traditional face-to-face classroom situation, educators recognize that identifying indications of stress and noticing mental health red flags in pupils can be difficult.
The warning indicators of distance learning are even much more difficult to spot. Fortunately, there are more effective methods available to assist instructors in keeping a close check on their pupils' social and emotional well-being.
Technology is an incredibly useful solution for helping educators and caregivers gain insight into students' mental and emotional wellness.
A student online safety solution should be a crucial component in many schools wellness programs and student safety plans because of its demonstrated effectiveness in spotting the warning indications of a student's emotional and mental distress early enough for a successful and safe intervention.
The ultimate goal of all schools should be to provide a safe learning environment for students to succeed and this goal must extend beyond the classroom to include online learning.
Credit: Nabil Bouassaba